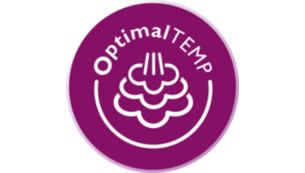 OptimalTEMP technology: Guaranteed no burns, no settings
Thanks to OptimalTEMP technology, we guarantee this iron will never cause burns to any ironable fabric and you can iron everything from jeans to silk, from linen to cashmere safely, in any order, without waiting for the temperature to adjust or pre-sorting clothes. Philips steam irons with OptimalTEMP makes your ironing easier and faster and has been tested by independent textile experts .
Convenient steam modes: DynamiQ, MAX, IONIC and OFF
Choose from multiple steam modes. DynamiQ mode delivers the perfect amount of steam automatically when you need it, Max mode blasts stubborn creases with powerful continuous steam, IONIC steam mode with powerful steam bursts for more hygienic ironing and OFF steam enables you switch off the steam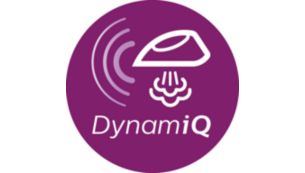 DynamiQ mode, intelligent steam release for perfect results
Thanks to DynamiQ sensor, the most advanced motion sensor used in steam irons knows precisely how your iron is moving and when its standing still. DynamiQ steam mode releases automatically perfect amount of steam when its needed during your ironing to get the ironing results faster. The steam automatically starts when your iron is moving and stops when you don't move for ultimate convenience and effortless ironing.